Industrial Automation
Industrial Automation
Food Processing Industry
Rapid advancements in IT industry and finely tuned expectations of consumers and regulatory agencies for superior food quality and safety have made the food industry mandatory to consider automation of most of the manufacturing processes.
The next significant development is to integrate the "pieces of automation" into a large single system of plant automation from the stage of receiving raw materials to distribution of finished products. Novel technical capabilities like computer vision, expert systems, computer aided design, computer integrated manufacturing, etc., have facilitated integration of many batch operations into on-the-whole manufacturing system design to provide on-line and continuous control capability. The augmented fervor in industrial automation is because of the marvelous growth in computer hardware and software technology. Now the food industry ranks among the fastest growing industry with automation. Food industry is coping with machine vision technology which is the most significant component of plan automation. To make this industry to be successful in automation, it must be incorporated into the overall manufacturing system design and provide on-line, continuous control capability.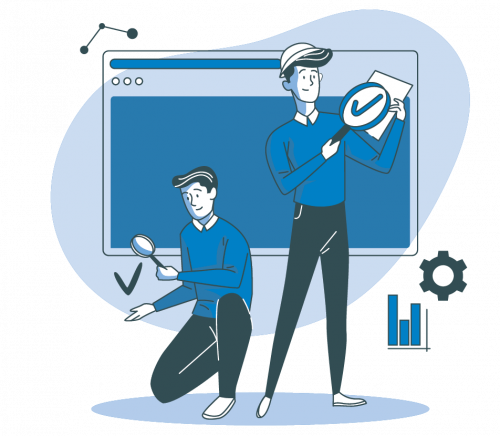 Challenges
The greatest challenge in the automation of the food industry is the biological variation in the nature of the materials which we handle. For e.g Milk can be handled in bulk while vegetables, fruits need to be handled in single units only. Food industry requires a level of flexibility which is not common to other established industries. We at Kosoft possess the capability to build such systems which are resilient, user-friendly, cost optimized and long lasting.
TOOLS OF AUTOMATION
Computer Vision Systems
It ranges from simple inspection to vision-guided robotic assembly. Some of the applications can be categorized as follows,


Gauging
Performing precise dimensional measurements.


Verification
Checking whether desired features alone are present.


Flow Detection
Finding and distinguishing unwanted features of unknown size and shape.


Recognition
Identifying the objects from the observed features.


Identification
Identifying the objects.


Locating
Determining the location and orientation of the objects.
Points to ponder in selecting
appropriate computer vision follow
Speed of Operation
The system must possess the capability to operate in real time.
Robustness
The capability to function as per the prescribed requirement in a food plant environment.
Tolerance
The extent to which it is able to accept variations in the product.
Accuracy
The capability to recognize required features with a high level of accuracy.